News
Thomson Reuters CEO James Smith sells 50,000 shares
Wednesday 26 November 2014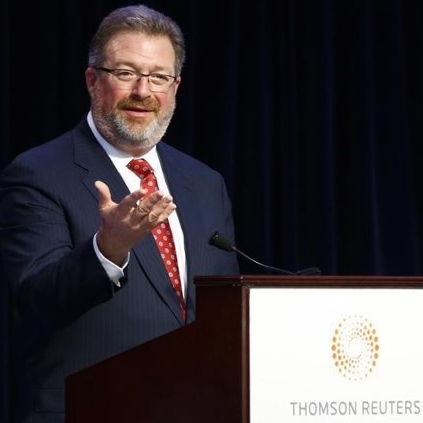 Thomson Reuters president and chief executive James Smith (photo) sold 50,000 shares of the company's stock on Tuesday.
The average price achieved was $38.81 for a total transaction of $1,940,435, according to a document filed with the US Securities & Exchange Commission.
Shares of Thomson Reuters traded 0.49 per cent higher on the New York Stock Exchange on Wednesday, closing at C$38.96. The shares traded over the last 52-weeks in a range of $33.21 to $39.05.
On the Toronto Stock Exchange, Wednesday's close was C$43.77, up 0.32 per cent on the day. The US shares' 52-week range is C$36.86 to C$43.89.
The company's latest quarterly dividend of $0.33 per share is scheduled to be paid on 15 December to shareholders of record on 20 November. ■
SOURCE