News
Offense, defense - it's all in Reuters' US stocks game plan
Wednesday 26 November 2014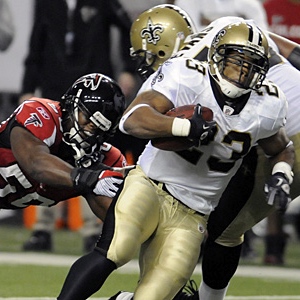 Reuters is increasing the size of its team of journalists covering US stock markets and adopting an American football game plan - "stalwart defensive and dynamic offensive strategies".
Americas editor Dayan Candappa, US markets editor David Gaffen and financial markets editor Dan Burns recently discussed with the team "how we could improve our offense on stock market coverage without sacrificing the key defensive role the team plays in ensuring customers do not miss major developments in the world's most important equity market," Burns said in a note circulated among editorial staff.
"The conversation centered on how the team could break more corporate news from within the market, using outsized moves in stock prices and volumes as tip offs that something newsworthy is afoot. We also focused how we can respond to these before the competition. After recent discussions with the team, and melding its ideas with ours, we can now report our next steps."
Burns said they plan to expand the US stocks team in the weeks ahead, roughly doubling its size in the United States from the current four full-time members.
More of the team's focus would be on the pursuit of stories around so-called hot stocks - shares that move suddenly up or down or are simply far more active than normal.
A new leadership structure to implement the plan means a change in roles for some editors-in-charge. These include:
David Gaffen becomes EIC, global markets and reporting projects. He will oversee day-to-day coverage of bond and currency markets and production of the daily global markets report; spearhead data-driven reporting projects centered on the Americas region's financial markets; act as financial markets editor, Americas, when Burns is absent

Jennifer Ablan becomes EIC, investments and strategic investors responsible for coverage of investment flows and key buyside players and institutions making market-moving investment calls

An unnamed Wall Street editor who will be principally responsible for new stock market coverage and reporting on equity investing more broadly.
SOURCE

Reuters