News
RPF members elect new trustee
Friday 12 December 2014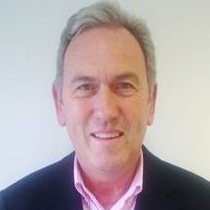 Members of Reuters Pension Fund elected a new trustee - Geoffrey Sanderson (photo), formerly managing director of Reuters securities transaction services.
Sanderson, now with an international partnership that provides corporate finance services and strategic advice to financial services, business processing and technology companies, received 864 votes out of 1,235 cast. Martin Davis, former Reuters director of strategic planning, received 361 votes. Electoral Reform Services, which conducted the postal and online election, said two ballots were invalid.
A total of 6,437 members of the Fund were eligible to vote. Some 19.2 per cent of the membership took part in the election.
Seven trustees serve on the RPF board. Four, including the chairman, are appointed by Thomson Reuters. Three are elected by members.
The vacancy arose because Tim Castle chose not to stand for re-election when his four-year term of office ended last month. ■
SOURCE

Electoral Reform Services