News
Reuters 2015 budget 'tight but sufficient' - editor-in-chief
Wednesday 17 December 2014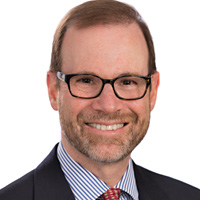 Reuters' budget for the coming year will be tight but sufficient to fund great journalism throughout the world and fuel new areas of growth, editor-in-chief Stephen Adler (photo) said.
In an end-of-year message to Reuters' 2,600 editorial staff in 200 locations around the world, he expressed gratitude to those who confronted physical danger in reporting bravely from such volatile places as Ukraine, West Africa, the Middle East, and the streets of Hong Kong, Bangkok, and Ferguson, Missouri.
"I also recognize that Reuters journalists in many countries faced pressure from governments and interest groups to tilt coverage in one direction or another. The Trust Principles instruct us to resist those pressures, but it's your own strength and commitment that actually enable us to do so, and I salute you for your professionalism and courage," he said.
Beyond the vivid pictures, videos, and text reports from geopolitical hotspots, Reuters (including Breakingviews) distinguished itself in 2014 in covering the crucial work of central banks; the tumult in global energy markets; the high-stakes economic and political gyrations in Europe, Japan, China, India, the UK, and the US; regulatory changes roiling the financial industry; dramatic financial-market moves; and the continuing global technology and innovation revolution.
"And, of course, we won our first-ever Pulitzer Prize for text journalism."
Adler reviewed innovations and successes of the past year and said: "In addition, we continued to get better at providing trenchant insights, source-based exclusives, and investigative reports - so important to buy-side customers looking for investable ideas they can't find elsewhere, and so vital to our mission as a world-class global news organization. I've been calling this area of work our 'expanded core' to signal that it's a crucial part of what we do, not a discretionary add-on, and that it sits right alongside our essential 'traditional core' attributes of speed, accuracy, and neutrality."
He looked forward to building on the successes of 2014 while continuing to innovate by
rolling out the new mobile, on-demand Reuters TV news service in January

expanding the reach of Stocks Buzz, a short-form market analysis service aimed at equity analysts and portfolio managers

covering more companies in more parts of the world

making stronger, more coherent use of social media tools in news reporting

tailoring news delivery more closely to changing customer needs, in collaboration with the news agency and Eikon teams.
Adler added that his admiration for the Reuters team - with its vast experience, skill, courage, and commitment - grew each year, and his confidence in the organisation's future success had never been greater. ■
SOURCE

Reuters