News
Obituary: Michael Edbrooke
Wednesday 17 December 2014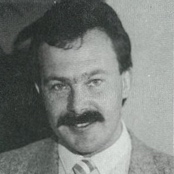 Michael Edbrooke (photo), formerly a Reuters corporate picture librarian and photographer, died of cancer on Tuesday. He was 61.
He joined Reuters' corporate publicity department in London in 1986 with responsibility for maintaining an archive of photographic material for use in product and corporate literature and commissioning photographs. In that role he provided visual support through the production of slides as well as design input. He is remembered as always being cheerful and willing to work the long hours necessary when major events were planned by the company.
After leaving Reuters in 2002, Edbrooke worked in a restaurant on one of the Dover-to-Calais cross-Channel ferries.
He was the son of Eddie Edbrooke, a legendary figure at Reuters headquarters in Fleet Street who at the end of a long career with the company was assistant staff manager. ■