News
Thomson Reuters forex volumes down 6% in July
Tuesday 11 August 2015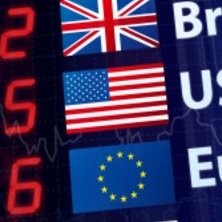 Daily volumes on foreign exchange platforms run by Thomson Reuters fell six per cent to $353 billion in July from June levels.
Company data also showed average spot daily volumes slipped to $101 billion from $108 billion, slightly higher than the July 2014 figure when volumes fell to $99 billion.
The drop was mainly because of the summer holiday lull. It mirrored a dip on the rival EBS platform where trading volumes fell by a fifth last month, dropping to an average of $82 billion a day from $101 billion in June.
Trading on EBS - the main venue for banks and other major institutions to trade the euro, yen and Swiss franc against the dollar - was still up 16 per cent on a year ago, when the platform was just emerging from a prolonged drop in volumes. ■
SOURCE