News
Inside story: Reuters and the Trump Effect
Friday 29 September 2017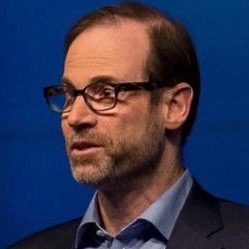 Reuters has launched a new focus on covering US President Donald Trump - a dedicated section of the news file featuring text stories, video, photos, interactive graphics and data that identify and measure the impact of policies in the areas of energy and environment, health care, immigration and business and the economy.
The new project is called The Trump Effect: Tracking the Impact of the President's Policies. It was unveiled by editor-in-chief Stephen Adler (photo) who told readers other areas will follow.
"Beyond finding stories that will focus on how the administration's actions affect people, communities, institutions and companies, readers will be able to delve into key themes in each of those areas, via interactive graphics that explain how policies have translated into real-world changes on the ground," Adler wrote. " A separate database will track policy decisions and their impact on a regular basis. Readers will also be able to explore a rich trove of polling data that covers how Americans view this administration's policies, actions and statements on a range of issues."
Adler referred to his memo to Reuters staff shortly after Trump became president in January providing guidance on how to cover the new administration.
"The gist was that we should proceed as we would with any leader in the world, whether that leader admired journalists or viewed them as the enemy," Adler wrote in his latest message.
"That meant trying not to take sides or to make ourselves the story but rather to work dispassionately on behalf of Reuters users, who would need honest, carefully sourced, vigorous reporting on what this presidency meant for them.
"In this period of intense polarization and raging Twitter storms, there would be a great deal of noise every day, and some of it might be newsworthy in itself. But mostly, our job would be, I wrote, to 'cover what matters in people's lives and provide them the facts they need to make better decisions.' Also, we would commit ourselves to 'get out into the country and learn more about how people live, what they think, what helps and hurts them, and how the government and its actions appear to them, not to us.'
"We've been working hard to follow this playbook ever since, organizing our reporting teams to target areas where the Trump administration promised to change or reverse policy, so that we can cover what the administration does - not only what it says or what is being said about it. This approach has produced, for instance, a story tracking the number of arrests of undocumented immigrants in the wake of the president's statements and executive orders; a Reuters survey showing that most power-generating companies have no plans to alter their years-long shift away from coal, despite an executive order declaring an end to America's 'war on coal'; and a report on projected staffing levels at the EPA that would result from the Administration's budget proposal."
Covering Trump - the Reuters way
The Trump Effect: Tracking the Impact of the President's Policies ■
SOURCE