News
Thomson Reuters forex trading volumes jump to three-year high
Thursday 5 October 2017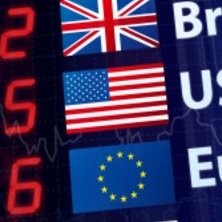 Currency trading on Thomson Reuters platforms jumped to a three-year high of $411 billion per day in September, up 12 per cent on the previous month.
In a month in which the dollar rose against a basket of currencies for the first time since February on revival of the "Trumpflation trade" and expectations for US interest rate hikes, average volumes for spot trading climbed to $103 billion, up from $82 billion in August.
The company said other transaction types including forwards, swaps, options and non-deliverable forwards (NDFs) averaged $308 billion per day in September, up from $285 billion the previous month.
The numbers followed stronger trading volumes from rival foreign exchange platform provider NEX Group which saw average daily currency trading volume hit a 10-month peak in September. ■
SOURCE