News
Boris Johnson: I am sorry
Tuesday 7 November 2017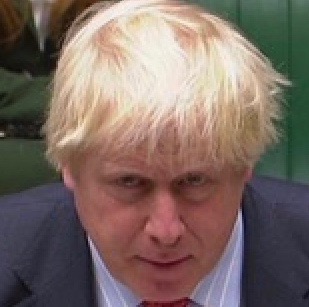 British foreign secretary Boris Johnson (photo) said he is sorry if his words about Nazanin Zaghari-Ratcliffe, the Thomson Reuters Foundation project manager jailed in Iran, caused her family anxiety.
Johnson had been under pressure to retract remarks last week that she had been teaching journalism before her arrest in Tehran last year. She is serving five years in prison for allegedly plotting to topple the government in Tehran. The charges have never been made public.
Her husband Richard Ratcliffe said Iranian officials were using Johnson's remarks to justify extending his wife's sentence. He maintains his wife's innocence, saying she was in Iran visiting family when she was arrested.
On Saturday she was summoned to court where Johnson's comment was cited as new evidence as to what she was doing in Iran.
Johnson called Iranian foreign minister Mohammad Javad Zarif on Tuesday to discuss the case.
"The UK government has no doubt that she was on holiday in Iran when she was arrested last year and that was the sole purpose of her visit," Johnson told parliament.
"My point was that I disagreed with the Iranian view that training journalists was a crime, not that I wanted to lend any credence to Iranian allegations that Mrs Zaghari-Ratcliffe had been engaged in such activity," he said.
"I accept that my remarks could have been clearer in that respect and I am glad to provide this clarification."
Johnson said he would travel to Iran in the coming weeks and discuss all consular issues there, and would try to meet Zaghari-Ratcliffe while there.
Later, when an opposition politician asked him if he would apologise to Zaghari-Ratcliffe's family, Johnson said: "Of course I am sorry if any words of mine have been so taken out of context and so misconstrued as to cause any kind of anxiety for the family."
He said he did not believe his comments "had any impact on the judicial process" in Iran.
Monique Villa, Thomson Reuters Foundation CEO, said Zaghari-Ratcliffe was a project manager in its media development team. She was not a journalist and had never trained journalists in Iran.
"We welcome UK Foreign Secretary Boris Johnson's clarification of his comments," she added. "It's time now for the Foreign Secretary to meet Nazanin in jail." ■
SOURCE