News
Tiffany Wu appointed Reuters Americas editor
Wednesday 8 November 2017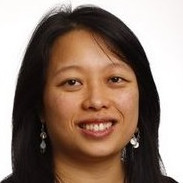 Reuters promoted Tiffany Wu (photo) to be editor, Americas. She takes up the job immediately in succession to Kevin Krolicki who is moving to Singapore as Asia editor.
A staff announcement by editor-in-chief Stephen Adler said: "Tiffany is especially well-suited for this role, bringing to it a rich Reuters background of nearly 20 years across the organization, including stints as a reporter, bureau chief, editor-in-charge and senior manager. Especially useful will be the time she has spent this past year as managing editor for news, Americas - experience that I believe will smooth the transition as Kevin Krolicki prepares to move to Singapore as our new regional editor for Asia."
Wu became Americas managing editor in September 2016 after heading the regional editing desk in New York.
Born and raised in Hong Kong, she joined Reuters in 1998 and worked in Hong Kong, Shanghai, Taipei and New York as a reporter, bureau chief, editor and manager.
Krolicki was Washington bureau chief when he became interim editor, Americas following the sudden departure of Dayan Candappa in February 2016. He was confirmed in the role three months later. Krolicki joined Reuters in 1996 as a producer for Reuters Financial Television, later becoming its Asia editor.
Adler said the search for a new managing editor, news for the Americas would begin immediately. ■
SOURCE