News
Thomson Reuters signs code of conduct to raise forex standards
Thursday 9 November 2017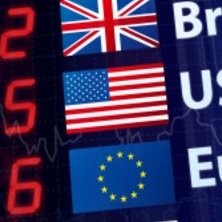 Thomson Reuters has signed a statement of commitment to a Global FX Code of Conduct, formally pledging adherence to its standards to promote integrity, fairness, transparency and the effective functioning of foreign exchange markets.
The company has played an active role in the development of the code through market bodies in Britain, the United States, Japan, Canada, and Australia.
"As the largest trading venue in the foreign exchange market, we have always been committed to bringing greater transparency and efficiency to the market," said Neill Penney, global head of trading.
"By formally committing ourselves to the Global Code, we are upholding our commitment to support the industry's move to be increasingly open, fair, and standards compliant. In addition, we continue to promote the code to our clients and to help them understand their specific responsibilities under the Global Code."
Forex transaction platforms run by Thomson Reuters facilitate an average of more than $400 billion per day in trading across all major currencies for market participants in over 120 countries. ■
SOURCE