News
Women on boards: James Smith's call to action
Thursday 9 November 2017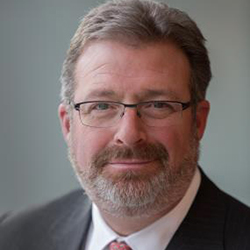 The Women's Forum of New York has saluted Thomson Reuters and CEO James Smith (photo) as corporate champions for advancing women on corporate boards and inspiring other companies to follow suit.
"It's unfortunate that change comes slower than many of us would want," Smith said: "And it wouldn't move at this pace without organizations like The Women's Forum of New York who are advocating for change, pushing us all for that change and are holding our feet to the fire and holding us accountable for our actions."
He added: "Two women on my team serve on outside boards and I can tell you that it's been a valuable experience for both of them. It changes the way they view their role on the other side of the table - they're better managers and interact better with our board."
The two women on Thomson Reuters' 12-strong board of directors are Sheila Bair, president of Washington College, and Kristin Peck, executive vice-president and president of US operations, Zoetis, an animal health firm.
Business studies have shown a strong correlation between more women on boards and significantly better financial performance.
When trying to attract the best women in the world to work for companies or be on boards, Smith advises to think: "Who are the women out there who are making a difference in organizations? Who can make a difference on your board and benefit from their experience?" Select women who are making a difference in the world and inspire others to do the same, the Forum said.
---
SOURCE