News
Boris Johnson, on Iran visit, to push for release of Nazanin Zaghari-Ratcliffe
Thursday 7 December 2017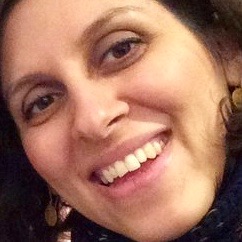 British foreign secretary Boris Johnson is expected to travel to Tehran this weekend in a bid to win the release of Nazanin Zaghari-Ratcliffe, the Thomson Reuters Foundation project manager jailed in Iran.
The Guardian reported he will also explore sanctions and the payment of £400 million compensation for non-delivery of British tanks first ordered in the 1970s.
The newspaper​ said it is not certain a solution will found by next week, but advice is being sought for a breakthrough which would not be in breach of sanctions still in place against Iran's Revolutionary Guard.
Zaghari-Ratcliffe, who holds dual Iranian and British nationality, was sentenced to five years after being convicted of plotting to overthrow Iran's clerical establishment. She denies the charges.
Her fate become a major political issue in Britain after Johnson appeared to cast doubt on statements from the Foundation about what she had been doing in Iran. The Foundation said she had been on holiday.
It is understood there are no plans for Richard Ratcliffe, Zaghari-Ratcliffe's British husband, to join Johnson's delegation as he had requested in a meeting with the foreign secretary last month.
Zaghari-Ratcliffe is said to be close to a mental breakdown and had been due to make an appearance in court on Sunday to face new charges relating to espionage that could see her five-year sentence extended by as much as 10 years. It is not clear if the hearing will still go ahead while Johnson is in Tehran. There have been suggestions it may be delayed.
In a sign that an immediate breakthrough is not imminent, Johnson said on Thursday that her case was "extremely difficult". Iran does not recognise dual-national status.
Hopes for her early release rose last week when it was revealed that an Iranian government health commissioner was to make checks on her mental health. It has been claimed she has been suffering panic attacks, insomnia, bouts of depression and suicidal thoughts. ■
SOURCE