News
Nazanin Zaghari-Ratcliffe: 'First ripple of freedom'
Sunday 10 December 2017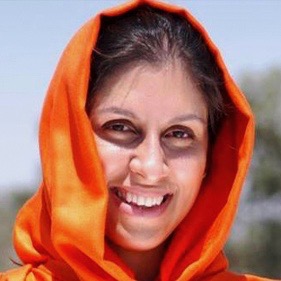 A court case in which jailed Thomson Reuters Foundation staffer Nazanin Zaghari-Ratcliffe was expected to have her sentence extended has been postponed following a visit to the country by British foreign secretary Boris Johnson.
He spent the weekend in Tehran meeting Iranian officials but no agreement for her release was reached and he flew home without her.
Detained since April 2016 when she was arrested during a family holiday, she was expected to appear in court today over charges of espionage, which could lengthen her jail sentence from five years to ten.
Her husband Richard Ratcliffe said the delay was a good sign and he was very optimistic.
He told Sky News: "Nazanin's court case was not held today in the wake of the Foreign Secretary's visit. This is undoubtedly a good sign.
"This weekend we had our first ripple of freedom, with the postponement of Nazanin's new court case. Of course who knows what lies ahead, the past 20 months have had plenty of false turns but my hope is that the ripple in the days ahead might become a full change of tide.
"My hope today is as Nazanin once wrote: Freedom feels one day closer, that Christmas dream remains.
"A month ago I was cursing the Foreign Secretary but he promised when we met that he would do his best for Nazanin and to date he has been as good as his word."
He confirmed Johnson had met her family in Iran on Saturday night, and would be debriefing him when he returns on Monday or Tuesday.
Johnson said he had held "frank" discussions in Tehran on Saturday with his Iranian counterpart, Mohammad Javad Zarif, which was described as a "constructive" meeting.
Tehran does not recognise Zaghari-Ratcliffe's dual British-Iranian nationality and refuses her access to representatives of the British authorities.
The couple's daughter Gabriella is now living in Iran with her grandparents. In an interview with The Independent Ratcliffe said she had lost what little amount of English she had spoken before her mother was detained, and that he now communicates with her via an interpreter.
He said: "Gabriella is three, three and a half now. And at three and a half she still doesn't understand what's going on. And obviously she's lost her English so my communication is through translation. So she's happy to show me a drawing she's done or show me her dollies.
"Her wider understanding: she understands that Nazanin is in prison. She thinks that daddy is in prison as well. She understands that other children have their mummies and daddies come to pick them up and she lives with her granny instead.
"So she knows that this is temporary, and that soon it'll be over. But her sense of time as to when this will end, and her sense of time of going back to London, what that means - even what prison is; prison is just where she visits mummy - luckily she's too young to understand lots of it." ■
SOURCE