News
Nazanin Zaghari-Ratcliffe 'will serve her sentence' - Iranian foreign ministry
Monday 11 December 2017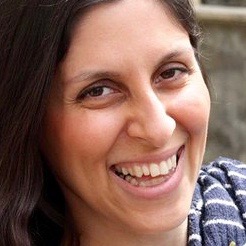 Iran appeared on Monday to dash hopes of early release of jailed Thomson Reuters Foundation project manager Nazanin Zaghari-Ratcliffe.
Although she holds joint Iranian and British citizenship she will be treated as Iranian and she will serve her five-year sentence for plotting to overthrow the clerical establishment as determined by the judiciary, Iran's foreign ministry spokesman said.
British foreign secretary Boris Johnson discussed the case with Iranian officials during a weekend visit to Tehran to seek her release.
"One of the issues that Johnson brought up in Tehran was the issue of Ms Zaghari," Iranian foreign ministry spokesman Bahram Qassemi was quoted by Iranian state media as saying.
"With regard to her dual nationality, from our point of view of course she is Iranian and she has been sentenced by the judiciary and she will serve the period of her sentence."
Britain says Zaghari-Ratcliffe was visiting family on holiday in April 2016 when she was detained.
Qassemi said the Iranian foreign ministry would follow up on Zaghari-Ratcliffe's case but ultimately it was a matter for the judiciary. ■
SOURCE