News
Founders Share Company names new chairman
Monday 18 December 2017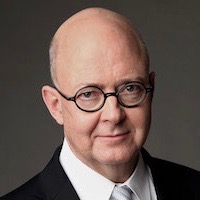 The next chairman of the Thomson Reuters Founders Share Company, guardian of the Trust Principles, will be Kim Williams (photo), an Australian media executive.
A board member since 2016, he has been interim chairman since the death of the company's permanent chairman Dame Helen Alexander, who passed away in August aged 60.
The Trust Principles, created in 1941, apply to the entire Thomson Reuters business. They are designed to preserve its independence, integrity and freedom from bias in the gathering and dissemination of information and news. Board members are drawn from more than a dozen countries in six continents.
Williams has held a number of executive leadership positions in the arts, entertainment and media industries in Australia and internationally, including businesses owned by former Reuters director Rupert Murdoch. ■
SOURCE

Thomson Reuters