News
Thomson Reuters Foundation pulls contested story, launches investigation
Sunday 17 December 2017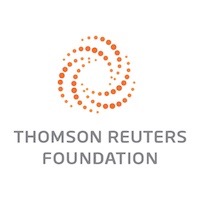 The Thomson Reuters Foundation has launched an investigation into a feature story about immigration issues in New York after editors were alerted to similarities with an article that had been published by another news outlet.
The Foundation withdrew the story, "Out of the shadows: New York immigrants fear raids as city retains ID card records," on Thursday after NBC News raised questions.
The US news outlet, which had run the article online, said it was notified by City & State New York, a news website covering New York government, that the article contained passages similar to those in a City & State article that was published on 29 October.
"After a review, NBC News felt that the article contained too many similarities to be a coincidence, and notified the foundation that the article did not meet NBC News standards for original material," NBC News said.
The Foundation said certain phrases in its article resembled those used in the City & State story. "While we stand by the majority of the reporting, we acknowledge that attribution of those phrases fell short of our editorial standards," the Foundation said in a press release.
Editor-in-chief Belinda Goldsmith told The Baron: "It is the first time in the Thomson Reuters Foundation's nine-year history that we have had to kill a story and we took quick action to withdraw the article and accompanying video… We always adhere strictly to the Trust Principles and this was a necessary move. An investigation is now under way."
The 2,300-word article, with video and photos, examined how data associated with a municipal identity card programme for undocumented immigrants in New York might be misused to help US President Donald Trump's drive to deport unregistered aliens.
The Thomson Reuters Foundation is the charitable arm of Thomson Reuters. In the past three years, it has more than doubled its editorial team to some 45 staff journalists and 150 freelancers who cover "the world's under-reported stories at the heart of aid, development, women's rights, human trafficking, property rights, climate change and resilience."
"This was a real blow for the whole Foundation team after a particularly good year in which we won four major international media awards and our videos were screened at five international film festivals," Goldsmith said.
Reuters News carries Thomson Reuters Foundation articles, which are also made available for free to smaller media outlets and non-governmental organisations around the world. ■
SOURCE