News
Obituary: Enrique Jara
Tuesday 19 December 2017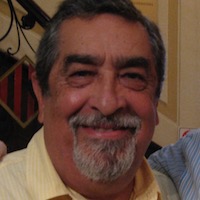 Enrique Jara (photo), who died in Buenos Aires on Sunday after a long battle with cancer, led the growth of Reuters' brand and business in Latin America and the Caribbean during a distinguished career that also saw him running Reuters TV during its early years.
Born in Uruguay, he joined the company in 1970 aged 30 as one of the first two trainees recruited by Latín, a news agency based in Buenos Aires that distributed Reuters news services in Latin America. He later served as its editor-in-chief before taking on wider business management roles in Latin America.
In 1981 Jara moved to Europe to become managing director of Reuters' Italian subsidiary and the following year his responsibilities were extended to include Greece. After a few years he returned to Latin America to run the region he knew best.
In 1993 he was persuaded to delay his retirement, despite a wish to return to his farm in Uruguay, and moved to London to head Reuters Television, as the former Visnews business became known. He was also director, Media Products.
He eventually retired in 1995.
Jara - full name Luis Enrique Jara Pagani - would have been 78 on 1 January. ■