News
Myanmar's detention of Reuters journalists attacks press freedom - editor-in-chief
Monday 8 January 2018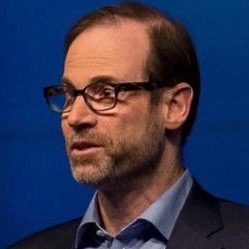 Reuters president and editor-In-chief Stephen Adler (photo) again demanded the release of two journalists held in Myanmar and said their arrest and continued incarceration was an egregious attack on press freedom.
"It is now nearly a month since Reuters journalists Wa Lone and Kyaw Soe Oo were arrested in connection with their reporting on important issues in Myanmar," he said in a statement.
"As they near their hearing date, it remains entirely clear that they are innocent of any wrongdoing. Their arrest and continued incarceration represent an egregious attack on press freedom - preventing them, and deterring other journalists, from reporting independently in Myanmar. We again call for their immediate release."
The two men were arrested on 12 December. They had been covering the crisis in Myanmar's Rakhine state and were charged under the Official Secrets Act for "illegally acquiring information with the intention to share it with foreign media." The charge carries a maximum prison sentence of 14 years.
In their first court appearance since their arrest, on 28 December they were remanded in custody for an additional 14 days.
Separately, the New York-based Committee to Protect Journalists called on Myanmar authorities to cease all legal proceedings and release the two journalists from jail.
"The proceedings against Wa Lone and Kyaw She OO are a transparent attempt to intimidate the media and to prevent coverage of the unfolding tragedy of the Rohingya people in Myanmar's Rakhine state," said Steven Butler, CPJ's Asia Program coordinator.
"The two reporters should not be in jail for trying to uncover the truth about this story of vital public interest." ■
SOURCE