News
Reuters names new global industry editors
Friday 5 January 2018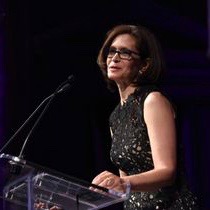 Reuters unveiled a roster of five global industry editors as part of a plan to cover corporate sectors across borders and time zones.
The aim of the reorganisation, Amy Stevens (photo), global editor of companies coverage, said in an internal announcement, is to help Reuters "better connect the dots along worldwide supply chains and among multinational competitors".
The editors will each run "a virtual bureau of reporters spanning our three regions, establishing coverage priorities for their sector to correspond with the needs of our customers".
The new editors assume their new roles on 5 February. They are:
Amran Abocar - Mining. Born in Somalia and based in Toronto, she has been Canada bureau chief since 2014, and was previously in Asia as deputy commodities editor and in the Middle East as Gulf deputy bureau chief.
Tim Hepher - Airlines. Based in Paris, he has covered aviation for the past 12 years and previously covered commodities, companies news, the economy and trade.
Richard Mably - Energy. Based in London, he adds the energy role to his current responsibilities as global editor for financial markets, commodities and polling. Previously he was EMEA regional editor and global editor for commodities.
Jonathan Weber - Technology. To be based in Singapore, he joined Reuters in 2011 as West Coast bureau chief and later became technology editor.
Joe White - Autos. Based in Detroit, he joined Reuters in 2015 as the transportation editor leading coverage of planes, trains and automobiles. Previously, he served as global automotive editor of The Wall Street Journal. He is co-author with former managing editor Paul Ingrassia of a book on the US automobile industry. They shared a Pulitzer Prize for beat reporting in 1993 for coverage of management turmoil at General Motors.
Two more global industry editors are expected to be announced by the end of January. ■
SOURCE