News
Petition for release of two Reuters journalists jailed in Myanmar
Thursday 25 January 2018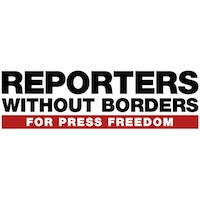 Reporters Without Borders (RSF) launched a petition for the immediate release of Reuters reporters Wa Lone and Kyaw Soe Oo held in Myanmar.
They must cease to be hostages to the army's refusal to allow any media coverage in Myanmar's Rohingya areas, the Paris-based organisation said.
The two reporters were arrested on 12 December and accused of violating state secrets. They face the possibility of up to 14 years in prison.
"It is unacceptable that journalists are paying with imprisonment for their professionalism," said Daniel Bastard, the head of RSF's Asia-Pacific desk. "That is why we are asking people to sign this petition demanding the immediate release of Wa Lone and Kyaw She Oo.
"They are clearly the victims of a plot designed to intimidate fellow journalists who want to know more about the fate of the Rohingyas. We cannot accept that journalists are being systematically prevented from investigating one of the world's worst humanitarian crises.
"Myanmar's army is suspected by the UN and others of having carried out atrocities against Rakhine state's Rohingya population since late August, atrocities that are tantamount to 'ethnic cleansing'."
---
SOURCE