News
Trust Principles: Two changes if the Blackstone deal goes through
Thursday 8 February 2018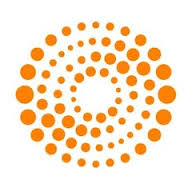 Two changes will be made to the Thomson Reuters Trust Principles if the deal for sale of a majority of Thomson Reuters' core business to Blackstone goes through.
"Consequential modifications" to the Principles were foreshadowed in last month's announcement of the purchase of 55 per cent of financial and risk, the old Reuters terminals and data business, to the US private equity firm.
There are currently no changes to the "Trust Principle Arrangements", company spokesman David Crundwell told The Baron.
The changes have been agreed by the Thomson Reuters Founders Share Company, which was established in 1984 to safeguard the Principles, he said.
"It is worth pointing out that the Trust Principles have had a number of sensible adjustments since 1941 to respond to evolving corporate structure," Crundwell said.
The Principles were adopted by Thomson Reuters on the takeover of Reuters by the Thomson organisation in 2008.
The first and third Trust Principles will be amended as of closing the sale to refer to Reuters rather than Thomson Reuters, so that the Trust Principles will read as follows:
that Reuters shall at no time pass into the hands of any one interest, group or faction

that the integrity, independence and freedom from bias of Thomson Reuters shall at all times be fully preserved

that Reuters shall supply unbiased and reliable news services to newspapers, news agencies, broadcasters and other media subscribers and to businesses, governments, institutions and others with whom Reuters has or may have contracts

that Thomson Reuters shall pay due regard to the many interests which it serves in addition to those of the media

that no effort shall be spared to expand, develop and adapt the news and other services and products of Thomson Reuters so as to maintain its leading position in the international news and information business.
SOURCE

Thomson Reuters