News
Dayan Candappa keeps his Newsweek job
Friday 9 February 2018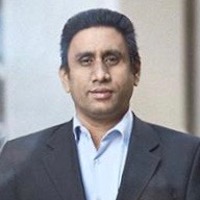 Dayan Candappa (photo), recently placed on leave at Newsweek after a published report that he had been accused of sexual harassment in a previous role at Reuters, is to keep his job.
Newsweek told its staff on Friday that Candappa will remain its chief content officer, nearly two weeks after BuzzFeed reported he had been fired as Reuters Americas editor for alleged sexual harassment of a female journalist. The journalist filed a complaint with Reuters human resources in February 2016.
In an e-mail sent to staff, Newsweek management informed employees Candappa will be returning to work on 12 February.
Newsweek Media Group said its independent external law firm did a "thorough investigation" and "did not find evidence to substantiate the reported allegations of sexual harassment during his tenure with his previous employer".
Newsweek also said "the investigation found that Candappa has conducted himself in a professional manner at Newsweek Media Group."
BuzzFeed News reported on 29 January that Reuters had removed Candappa as Americas editor after a female reporter complained to management alleging sexually harassed by him.
Candappa joined Reuters as a stringer in Sri Lanka in 2000. He left abruptly on 19 February 2016. ■
SOURCE