News
Pension trustees meet Thomson Reuters and Blackstone
Sunday 11 February 2018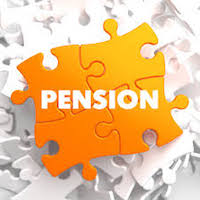 Trustees of Reuters Pension Fund and Reuters Supplementary Pension Scheme have begun talks with Thomson Reuters and Blackstone about the sale of a majority stake in Thomson Reuters' core terminals and financial data business.
The purpose of the meeting was to clarify some points in relation to proposals from the companies, who are to enter into a strategic partnership, concerning the two funds, the trustees said in a statement.
The meeting on Thursday was the first between trustees of the legacy Reuters pension schemes and executives of the two companies since Thomson Reuters directors approved the $17 billion acquisition of a 55 per cent interest in the group's financial and risk division by the world's largest private equity firm.
The trustees gave no further details of the discussions.
Cash has been set aside to top up the schemes, Thomson Reuters chief financial officer Stephane Bello told investment analysts after the $17 billion deal was announced on 30 January. He did not specify the amounts.
The RPF was founded in 1893 and closed to new members in 1999. More than 7,000 people are members. Most of them are classified as deferred, meaning they are no longer employed by Thomson Reuters but have not yet started to draw their pensions. The SPS has fewer than 200 members. They were all senior executives with Reuters before the 2008 takeover by the Thomson organisation.
The two companies said they expect to complete the transaction in the second half of this year. ■
SOURCE