News
'Every man and his dog' wants a piece of the Blackstone deal
Wednesday 14 February 2018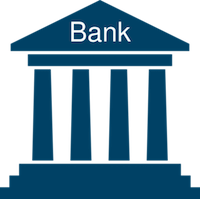 More banks are poised to join a $14 billion financing package backing private equity firm Blackstone's acquisition of a majority stake in the finance and risk business of Thomson Reuters, banking sources told Reuters.
Bank of America Merrill Lynch, Citigroup and JP Morgan are leading the financing and are talking to other banks including Barclays, Deutsche Bank, Goldman Sachs, HSBC and RBC about joining the deal shortly, the sources said.
"Every man and his dog is pitching to get in on the action," a loan syndicate head said.
The large deal is attracting interest from banks vying for roles on the lucrative underwritten leveraged loan and high yield bond financing, Reuters reported.
Blackstone will acquire a 55 per cent stake in the F&R business and Thomson Reuters will retain 45 per cent.
New lenders are being offered fees to underwrite 28 per cent of the transaction, which will reduce the risk of the three arranging banks, the sources said. Appointments will be partly based on how much business the banks do with Thomson Reuters, they added.
Blackstone and Thomson Reuters declined to comment. ■
SOURCE