News
Nazanin Zaghari-Ratcliffe: UN urged to investigate torture
Wednesday 14 February 2018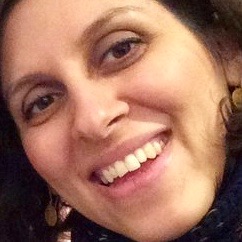 The United Nations is being urged to investigate the treatment of Thomson Reuters Foundation manager Nazanin Zaghari-Ratcliffe whose 22-month imprisonment in Iran "amounts to torture".
She is serving a five-year sentence for plotting to overthrow the government of Iran, a charge she denies. She was arrested at Tehran airport as she was about to fly home to London after a holiday with her infant daughter in April 2016.
Her husband Richard Ratcliffe said on Wednesday: "I think we have passed the threshold where Nazanin's treatment is torture. These ongoing games remain a kind of psychological torture of continual ups and downs, and pressures impacting on Nazanin."
Submissions made by charity Redress, on behalf of the Free Nazanin campaign, detail for the first time the "exceptionally harsh treatment inflicted" on her, including "conditions of solitary confinement, the psychological pressures in the arbitrary detention and court proceedings, and her use as a tool of pressure in wider diplomatic affairs".
The UN is being asked to request information from Iran on her treatment; to request the country cease "any torture and ill-treatment immediately" and to investigate the allegations with a view to prosecute those responsible. It also asks that the UN press the British Government to "ensure that it is taking any necessary steps to fulfill its obligations to protect British citizens from torture and ill-treatment". Zaghari-Ratcliffe holds dual Iranian and British citizenship.
The submission was delayed as her family had been "led to believe" she would be freed, on temporary release, in time for Iranian Independence Day on 11 February. It is typically a day when prisoners are released in Iran, Redress said.
"Unless urgent action is taken now, the appalling treatment that Nazanin has suffered at the hands of Iranian authorities is likely to continue, with the devastating consequences that we have already seen on her physical and mental health," said Rupert Skilbeck, director of Redress.
"The serious allegations of torture and ill-treatment in this case demand a closer and urgent examination from the UN Special Rapporteur on Torture."
Being placed for eight and half months in solitary confinement, "suffering inhumane conditions" in a cell measuring 1.5 x 2 square meters with no window, natural air or light, has had an "extremely severe impact" on her, Redress said. ■
SOURCE