News
Forex and electronic bond trading volumes surge
Tuesday 6 March 2018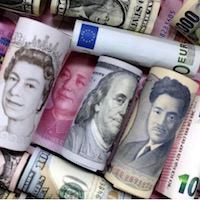 Currency trading volumes on Thomson Reuters' platforms hit a record high in February and fixed-income venues reported a surge in activity as a resurgence in volatility and new regulations push investors to trade electronically.
Volatility in the $5-trillion-a-day foreign exchange market is back after a subdued Q4 2017, which was one of the calmest quarters in more than eight years.
After three straight quarters of muted results, Thomson Reuters said average daily volumes of foreign exchange products in February rose to $463 billion, 37 per cent higher than a year earlier, and up from January, which was also a record month.
A sudden sell-off in stock markets in late January and the ramifications of an end to record central bank stimulus rattled investors and caused trading to accelerate across asset classes.
Volatility in foreign exchange and bond markets have risen, albeit from historically low levels.
In the bond market, a new European Union financial markets directive known as MiFID II came into force at the start of this year, encouraging more investors to shift onto electronic trading venues. Bond investors have generally executed trades over the phone and many resisted the move to electronic platforms until recently.
TradeWeb, one of the world's biggest bond platforms and majority-owned by Thomson Reuters, said European-based clients had traded 73 per cent more European corporate and financial bonds - products affected by the new EU rules - in February versus a year earlier.
Average daily trading volumes of currencies at Thomson Reuters topped $463 billion in February, up $338 billion from a year earlier. The company said average daily volumes on its platforms have totalled $407 billion on a long-term basis. ■
SOURCE