News
Reuters expands storytelling graphics
Tuesday 6 March 2018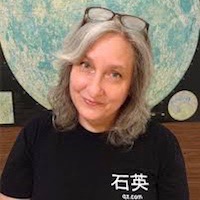 Reuters is expanding the role of its graphics team as part of efforts to increase visual and multimedia storytelling. It will focus on the presentation of investigative and enterprise news packages.
"The Society of News Design recently saluted Reuters for creating 'visual stories' rather than 'stories with visuals'," Matthew Weber, global head of graphics, wrote in a staff memo.
"As part of our efforts to expand visual and multimedia storytelling we are creating a special group within graphics to focus on the presentation of our investigative and enterprise packages. This team will also produce graphics-driven stories with the same depth, ambition and power of our best investigative, explanatory and data journalism."
The group will be led by Sarah Slobin (photo) as new visual editor for enterprise as well as Troy Dunkley, art director for enterprise, and Maryanne Murray, senior data visualisation developer, who will both be joining the graphics team.
Slobin joins next Monday from news website Quartz. She began her journalism career at The New York Times and also worked at Fortune magazine and for the business and finance section of The Wall Street Journal.  ■
SOURCE