News
Thomson Reuters UK gender pay gap is 16.95 per cent
Tuesday 27 March 2018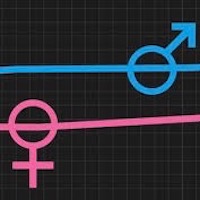 Thomson Reuters' mean gender pay gap for its British legal entities is 16.95 per cent and its mean bonus gap is 50.52 per cent.
The gender pay gap measures the difference between the average salary of men and women, calculated on an hourly basis.
"At Thomson Reuters, we believe the strongest workforce is the most diverse workforce; the most competitive in the global economy," said Mark Sandham, senior vice president and chief operating officer for human resources.
"We will continue to champion gender equality and look forward to continuing to measure progress," he said in a report.
The difference in earnings between men and women has provoked significant anger among many women in recent years and sparked a public debate in Britain over why pay is still so different for men and women.
Compared with other media companies, the Thomson Reuters mean pay gap was higher than at the British Broadcasting Corporation where it was 10.7 per cent but lower than at the Financial Times where it was 24.4 per cent or at Channel Four where the mean pay gap was 28.6 per cent.
Thomson Reuters' data was combined for all of its British legal entities.
It said men occupied 71 per cent of its senior leadership roles.
"The bonus gap is also impacted by the senior leadership profile as these roles attract long term financial incentives which are included in the bonus gap calculations," the company said.
At Thomson Reuters Professional UK, the mean pay gap is 2.43 per cent while at Reuters Limited the mean pay gap is 20.23 per cent. The respective mean bonus gaps are 51 per cent and 40.96 per cent. ■
SOURCE