News
Reuters wins two Pulitzer Prizes
Monday 16 April 2018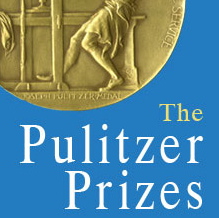 Reuters won two Pulitzer Prizes on Monday - for international reporting and for feature photography.
It is the first time Reuters has won two Pulitzers - the most prestigious honours in American journalism - in one year.
The international reporting prize was awarded to Reuters reporters Clare Baldwin, Andrew RC Marshall and Manuel Mogato "for relentless reporting that exposed the brutal killing campaign behind Philippines President Rodrigo Duterte's war on drugs," the Pulitzer board said.
The prize for feature photography was awarded to Reuters photography staff "for shocking photographs that exposed the world to the violence Rohingya refugees faced in fleeing Myanmar".
It was Marshall's second Pulitzer. In 2014 he won the award for international reporting with Jason Szep on the violent persecution of the Rohingya, a Muslim minority in Myanmar that has often fallen victim to predatory human-trafficking networks.
Reuters' first Pulitzer was won in 2008 for Adrees Latif's photo of a Japanese videographer fatally wounded during a street demonstration in Myanmar.
Reuters photography staff also won in 2016 for photos of the Syrian migrant crisis in Europe.
The New York Times and the New Yorker magazine shared this year's honour for public service for their reporting on the sexual harassment allegation against Hollywood producer Harvey Weinstein.
The New York Times and the Washington Post shared the honour for national reporting for their coverage of the investigation into Russian involvement in the 2016 US presidential election.
---
SOURCE