News
Nazanin Zaghari-Ratcliffe faces new charges in Iran
Monday 21 May 2018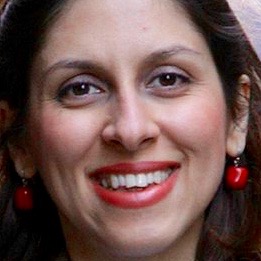 Nazanin Zaghari-Ratcliffe (photo), the Thomson Reuters Foundation manager imprisoned in Tehran, is likely to be convicted on new charges of spreading propaganda against the Iranian regime, her husband said on Monday.
Zaghari-Ratcliffe, 39, who was arrested in 2016 and jailed for five years for spying against the regime, appeared in court on Saturday to face the charges. She has consistently denied all allegations against her.
Her husband Richard has been leading the fight for her release. He said: "She was told by Judge (Abolghassem) Salavati to expect that she will be convicted."
Asked for its response to the latest development, the UK Foreign Office said: "We will continue to approach each case in a way that we judge is most likely to secure the outcome we all want. Therefore, we will not be providing a running commentary on every twist and turn."
Zaghari-Ratcliffe has requested a temporary release to see her daughter Gabriella, who visits her in prison and who celebrates her fourth birthday next month.
A news release sent out by Ratcliffe said the Iranian foreign ministry has suggested to the British Embassy in Tehran that the girl write a letter requesting her mother be released for her birthday.
Zaghari-Ratcliffe was detained at Tehran airport in April 2016 while on her way back to the UK from visiting family with Gabriella, then 22 months old.
The Iranian government accused her of working for a UK media network involved in activities against Iran. She was sentenced to five years in jail and her child was placed in the care of Zaghari-Ratcliffe's Iranian parents.
Her employer, the Thomson Reuters Foundation, rejected the allegations.
The Free Nazanin Campaign, which is headed by her husband, said she had been able to call the British ambassador to Iran for the first time in two years.
The news release said: "She updated him on her case and situation, and requested that he try to visit. She also asked him to issue a formal diplomatic note protesting against the new charges and invented case against her.
"Nazanin discussed both with the judge and the ambassador a request for her to be released on furlough (temporary release) for Gabriella's birthday next month."
---
The original version of this article reported erroneously that Nazanin Zaghari-Ratcliffe has not seen her daughter Gabriella for two years. Gabriella visits her mother in prison. ■
SOURCE