News
Thomson Reuters reshuffle sees two executives promoted, four let go
Monday 4 June 2018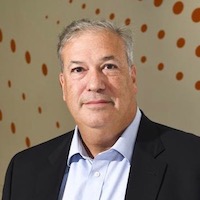 Thomson Reuters reshuffled its senior executive ranks on Monday, promoting two top executives and letting four others go.
Brian Peccarelli (photo) and Neil Masterson were appointed co-chief operating officers as part of a wide-ranging reorganisation.
Peccarelli, currently president of the company's tax and accounting unit, will head all customer-facing operations including driving sales. He has managed the company's fastest growing business for more than seven years. Masterson, chief transformation officer, will manage commercial and technology operations.
Thomson Reuters, owner of Reuters News, is in the midst of a complex reorganisation after striking a $17 billion deal in January with private equity firm Blackstone to spin off its financial and risk arm - the company's largest division. Peccarelli and Masterson will help lead a streamlined group focused on picking up the pace of growth in two remaining business lines, which cater to legal as well as tax and accounting professionals.
As part of the changes, Susan Taylor Martin, president of the legal business, has decided to leave at the end of June after 25 years at the group, initially with Reuters, and return with her family to Britain from New York. She is a former president of Reuters Media and global head of corporate strategy.
Gonzalo Lissarrague, president of the global growth organisation who has been with the company since 1991, will also leave, chief executive James Smith said in a statement.
Chief communications officer Gus Carlson and chief strategy officer Brian Scanlon have chosen to leave, the company said.
The departures reflect the smaller size of the company without its financial and risk business. The company had previously disclosed plans to simplify the business and reduce its cost base to reflect a smaller organisation when it closes the sale of a 55 per cent controlling interest in F&R, expected in the second half of 2018.
Reuters News will continue to be run by president and editor-in-chief Stephen Adler.
The new structure, which takes effect on 1 July, may also give some clue to the company's succession planning.
"Our Legal and Tax & Accounting businesses are the bedrock for growth, and today's changes will help move decision making closer to the customer and allow us to serve them better with the full suite of our offerings," Smith said in a news release. "At the same time, we are working to become a faster and more agile organisation, and develop the next generation of leadership and talent." ■
SOURCE