News
Thomson Reuters adds $1 billion to its share buyback
Thursday 7 June 2018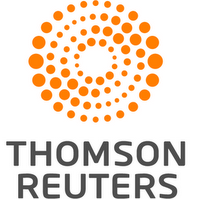 Thomson Reuters announced it plans to buy back up to an additional $1 billion of its own shares under a new repurchase scheme.
This is in addition to $500 million announced in May. Thomson Reuters has repurchased approximately $231 million of shares since resuming buybacks last month.
Repurchases under the combined $1.5 billion programmes would allow the company to reduce the size of a contemplated $9-10 billion substantial issuer bid/tender offer (SIB) that Thomson Reuters plans to make to all shareholders in connection with the sale of a 55 per cent interest in the company's financial and risk business to private equity firm Blackstone. That transaction is expected to be completed in the second half of this year, possibly September.
The company's principal shareholder, the Thomson family's investment vehicle Woodbridge which owns two of every three traded shares, is expected to take part in the SIB.
Thomson Reuters shares are listed on the Toronto and New York Stock Exchanges. ■
SOURCE