News
EU condemns prosecution of two Reuters journalists
Monday 9 July 2018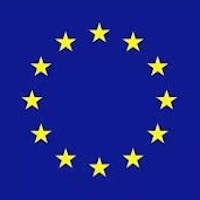 The European Union condemned the prosecution of two Reuters journalists in Myanmar as a threat to "fundamental freedoms" and called for the charges to be dropped.
Reporters Wa Lone and Kyaw Soe Oo were prosecuted earlier in the day on charges of obtaining secret state documents in breach of Myanmar's Official Secrets Act, an offence which carries a maximum jail sentence of 14 years. Both have pleaded not guilty.
The decision to press charges "threatens fundamental freedoms, a free media and the public's right to information in Myanmar," said a spokesperson for the EU's foreign affairs and security policy department.
"Media freedom and pluralism are essential pillars of any democracy. Journalists and media workers must be able to work in an environment free from fear of intimidation, harassment, undue arrest and prosecution, and require protection in order to promote transparency and accountability in any society."
The EU called for the charges to be dropped and for the pair to be "released immediately so they can be reunited with their families and resume their vital work."
They were arrested in December for reporting on the security crackdown in Myanmar's Rakhine state. Since then, the EU has "continuously raised the matter" with the Myanmar government, the spokesperson said. However, Myanmar authorities have claimed the journalists "illegally acquired information with the intention to share it with media". ■
SOURCE