News
Nazanin taken to prison clinic after panic attacks
Wednesday 29 August 2018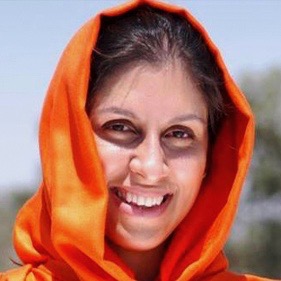 Nazanin Zaghari-Ratcliffe (photo) has been taken to a prison clinic in Tehran after passing out, her husband said.
Richard Ratcliffe said his wife had suffered several panic attacks and low blood pressure, adding the family was "very, very worried".
She returned voluntarily to Evin prison on Sunday after being granted a three days outside with her family including her four-year-old daughter Gabriella. An application for an extension of the release was denied.
The Thomson Reuters Foundation project manager was jailed for five years in 2016 after being convicted of spying, which she denies.
Ratcliffe said in London his wife had suffered several panic attacks on Tuesday and Wednesday, speaking of headaches, a rash and numbness in her legs and right arm.
"I think it feels like the physical symptoms of crushing disappointment since she went back into prison," he said.
Ratcliffe said the head of the prison had been "worried enough to come down and see her", and was "very surprised" that she had not been allowed to extend her furlough. He said she was still in the clinic as far as he knew, despite reports that she had been taken to an external hospital.
Mr Ratcliffe said he had later spoken to his wife on the phone and she was "devastated". "It was amongst the hardest phone calls I've had with her," he said. He said the past few days had been a "whirlwind" and he was "very worried" about his wife. He added he was waiting by the phone and the family had been in touch with the British Embassy.
Zaghari-Ratcliffe has experienced a number of panic attacks during her imprisonment. Her husband said they were becoming more frequent. Her psychiatrist has said she needs to see a neurologist, but this has not yet happened.
She was detained at Tehran airport in April 2016 after visiting her family on holiday.
British foreign secretary Jeremy Hunt tweeted today: "Unbearable suffering to be apart from [her] daughter with her hopes raised then dashed. We must redouble efforts to find a way to get her home." ■
SOURCE