News
F&R deal to close on 1 October
Tuesday 28 August 2018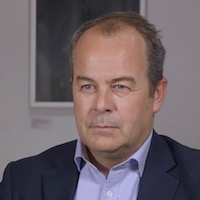 Thomson Reuters announced that it and private equity funds managed by Blackstone have agreed to close the sale of a 55 per cent interest in the company's financial and risk business on 1 October, "subject to satisfaction or waiver of customary closing conditions".
The closing of the transaction is not subject to any financing condition.
An affiliate of Canada Pension Plan Investment Board and an affiliate of GIC will invest alongside Blackstone, the world's largest private equity firm.
After the closing, F&R, originally the terminals and data business of Reuters which was acquired by the Thomson organisation in 2008, will be known as Refinitiv.
David Craig (photo), who heads F&R and will continue to do so after the sale, said: "I'm excited to announce that, subject to closing conditions, Thomson Reuters Financial & Risk will become Refinitiv October 1, focusing on advancing our customers' business in the global financial community, through better tools, partnership and innovation."
Thomson Reuters will receive approximately $17 billion in gross proceeds when the transaction closes (subject to purchase price adjustments). It plans to return an aggregate of $10 billion to its shareholders. It expects to use the remaining proceeds to redeem approximately $4 billion of debt, maintain approximately $2 billion of cash on its balance sheet to fund focused acquisitions, and use approximately $1 billion to cover transaction-related expenses including cash taxes, pension contributions, bond redemption costs and other fees and outflows related to the transaction. ■
SOURCE