News
Thomson Reuters stock up on news of $9 billion buyback
Tuesday 28 August 2018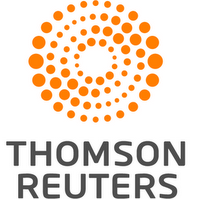 Thomson Reuters announced a $9 billion share buyback programme using cash proceeds from its $17 billion deal with Blackstone.
The news pushed the company's shares traded in Toronto and New York around 3.5 per cent higher.
The Blackstone transaction, in which the private equity firm is buying 55 per cent of Thomson Reuters' financial terminals and data business, is set to close on 1 October.
The deal, announced in January, sees the private equity giant take a controlling stake in Thomson Reuters' financial and risk division, which will be rebranded as Refinitiv. Thomson Reuters will retain 45 per cent of the business.
The Financial Times said that, in addition to the $9 billion programme, Thomson Reuters also intends to buy back a further $1 billion in shares under a different arrangement. It plans to use the rest of the money it receives from Blackstone to pay off $4 billion in debt and $1 billion in transaction costs, while keeping $2 billion on its balance sheet. ■
SOURCE

Financial Times