News
Senior US editors go in Reuters lay-offs
Monday 3 December 2018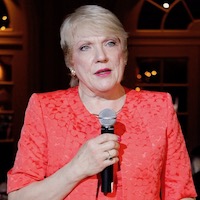 Three senior editors of Reuters in New York are among journalists laid off in a round of cost-cutting sweeping through the agency.
Toni Reinhold (photo), editor-in-charge of the Americas desk, Clive McKeef, deputy editor of the Americas desk, and Daniel Bases, US public finance editor, were all let go, Politico website reported. London-based technology correspondent Eric Auchard is also leaving.
Politico said Reinhold and Bases declined to comment and McKeef and Auchard didn't respond to requests for comment.
After the 30 members of the Americas desk found out about the layoffs of Reinhold and McKeef, they all wrote "a very forceful" letter to Americas desk head Howard Goller protesting against the dismissal and "decrying what to us was an incredibly foolish move," Dan Grebler, Reuters unit chair for the NewsGuild of New York, told Morning Media. Goller met small groups of members of the desk to explain the move.
A Reuters spokesperson said the company is "reviewing how our newsrooms are organized, and will be making some changes as we ensure our bureaus are fully aligned with the evolving needs of our customers." The spokesperson declined to comment on the letter and how many employees were part of the layoffs.
Bases, in an email to colleagues, thanked them for "the camaraderie and support over the last 21+ years". He added: "Reuters first, only, and definitely the last expert on the sport of fencing is stepping off this piste.
"Be well. Take care of yourselves and each other. If The Baron is paying, make it a quadruple." ■
SOURCE