News
Reuters vision for 2019
Tuesday 18 December 2018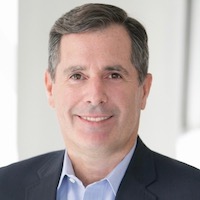 Reuters will focus on profitable revenue growth, commercial leadership and a customer-first approach in 2019, its leaders told staff in a year-end message that referred to a period of significant change but said nothing about widespread lay-offs in recent weeks.
Michael Freidenberg (photo), who joined the agency two weeks ago as president in charge of media business, and Stephen Adler, editor-in-chief, thanked staff "for your hard work, dedication and persistence through a period of significant change this year".
They mentioned the split of Thomson Reuters and Refinitiv, formerly the group's terminals and data business known as financial and risk, "to honing our focus on how we can most effectively prepare for a strong Reuters future" and a change in leadership, and lauded more than 125 awards as "an outstanding show of industry recognition for our work".
"That said, it will not be a surprise to know that, in 2019, we will double down on many efforts that have already been set in motion in the back half of this year, zeroing in particularly on profitable revenue growth, commercial leadership and an unfailing customer-first approach in everything we do. We will do these things, of course, parallel to our continued focus on editorial excellence and upholding our commitment to the Trust Principles that have earned Reuters the reputation it has today. Speed will remain as important to our global team as ever and, alongside that, becoming a more agile organization overall."
They promised more throughout the year about efforts to make a reality of Reuters vision, defined as:
"Reuters aims to be the most trusted and influential global news organization, leveraging our talent and technology to deeply engage our customers, enhance the quality and effectiveness of our work, expand our business, and serve the public interest."
They added: "While not everyone will be out of the office during these next few weeks, let's use this time to reset and refresh where possible and to come back in January with these three goals in mind: Innovate, Execute and Excel. With those aspirations in place, we have every expectation that the year ahead will be an exciting and successful one." ■