News
Trustees 'incensed' at Refinitiv censorship of Reuters in China
Thursday 12 December 2019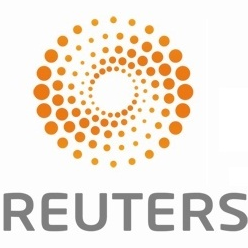 Refinitiv censorship of Reuters stories in China has angered top executives of Reuters and directors of Thomson Reuters Founders Share Company who are "incensed" and have complained to Thomson Reuters CEO James Smith.
A Reuters special report on Thursday said that since August, under pressure from the Chinese government, Refinitiv blocked more than 200 stories about Hong Kong protests plus numerous other Reuters articles that could cast Beijing in an unfavourable light.
The censorship began earlier this year after Refinitiv - owned until last year by Reuters' parent Thomson Reuters - feared its China operation would be suspended, the 1,800-word report said.
Internal Refinitiv documents show that over the summer, the company installed an automated filtering system to facilitate the censoring, Reuters reported. The system included the creation of a new code to attach to some China stories, called "Restricted News."
As a result, Refinitiv's customers in China have been denied access to coverage of one of the biggest news events of the year, including two Reuters reports on downgrades of Hong Kong by credit-rating agencies. Nearly 100 other news providers available on Eikon, Refinitiv's trading and analytics platform, in China have also been affected by the filtering.
"The censorship has angered the top news and business executives of Reuters and the directors of the Thomson Reuters Founders Share Co Ltd, an independent body tasked with preserving the news agency's independence," the Reuters report said.
"Speaking to Reuters journalists on a visit to the Singapore newsroom in October, Kim Williams, the Australian media executive who chairs the body, lashed out at Refinitiv, calling its actions 'reprehensible' and a capitulation to 'naked political aggression' from Beijing. Editor-in-Chief Stephen J. Adler told Reuters journalists in London in November that the censorship was 'damaging' the brand. 'I don't approve of it,' he said.
"Refinitiv chief executive David Craig and Thomson Reuters CEO Jim Smith have held multiple talks, as recently as this week, in an effort to resolve the issue, said people familiar with the matter. Smith 'was very concerned' upon learning about Craig's decision to impose the filtering, said a senior Thomson Reuters official. It is not clear how close the two are to reaching a solution both sides find agreeable, one of the people said.
"'We recognise that the processes that were put in place earlier this year need to be improved and are actively working on enhancements,' Refinitiv spokesman Patrick Meyer said of the filtering system in a statement. 'As a global business, Refinitiv must comply with the laws and regulations of the countries in which we operate. This is a challenge that not just Refinitiv faces, but also other companies and distributors of financial market information.'"
Refinitiv was formed last year when a consortium led by private equity giant Blackstone purchased a 55 per cent stake in Thomson Reuters' financial & risk business, which included the Eikon terminal, for about $20 billion and rebranded it.
Refinitiv and Thomson Reuters remain close: Reuters sells news to Eikon, and Thomson Reuters retains a 45 per cent stake in Refinitiv. Refinitiv is by far Reuters' largest client, providing nearly half its revenue. As part of the spin-off deal, Refinitiv agreed to make inflation-adjusted annual payments of $325 million to Reuters over 30 years for news - a reliable income stream that is rare in the media business.
Directors of the Founders Share Company, an independent body tasked with preserving the news agency's independence as guardians of the Trust Principles, "are particularly incensed" the Reuters report said.
"They have complained to Thomson Reuters CEO Smith that by suppressing stories, Refinitiv is violating the terms of the deal. They also say they fear that Refinitiv, having given in to China's demands, might start blocking stories in other countries."
Prior to the Blackstone deal, when Thomson Reuters controlled the Eikon business, Reuters stories were not blocked in China on Eikon. The Chinese government itself has been blocking access in China to the Reuters website for general readers, Reuters.com, for years, as well as the sites of many other foreign news organisations.
"Let the Chinese decide if they ban something," said Pascal Lamy, a Founders Share director and former head of the World Trade Organization. "But this is not Refinitiv's or Reuters' decision." Lamy said the directors believe the terms of the deal require Refinitiv to adhere to Reuters ethical rules on editorial integrity and independence, known as the Trust Principles, which "prevent you from accepting self-censorship."
In response, Refinitiv said it is "complying with our obligations with respect to the Trust Principles." It argues that in filtering out political stories for its own customers in China, it is following local laws and regulations as required by its operating licence.
Reuters said Smith, who sits on the boards of both Thomson Reuters and Refinitiv, did not respond to requests for comment.
The London Stock Exchange has agreed to buy Refinitiv for $27 billion in a deal that is expected to close in the second half of next year. It declined to comment.
The full Reuters Investigates report can be read here. ■
SOURCE

Reuters