News
Those we lost in 2019
Monday 16 December 2019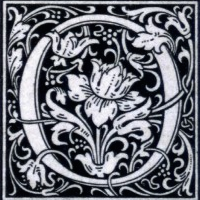 The following Reuters people died in 2019. If you know of someone who has passed away but is not listed please inform the editor.
Geoffrey Atkins, formerly a Reuters journalist in Bonn, London, Chicago and Washington.
Yannis Behrakis, 58, award-winning Reuters photographer.
Michael Black, 90, sculptor of the stone bust of Paul Julius Reuter in the City of London.
Brendan Boyle, 68, Reuters Johannesburg bureau chief from 1997 to 2004.
Albert Clack, a former Reuters journalist.
François Duriaud, 78, former editor for France.
Robert Elphick, 89, a Reuters correspondent in the 1950s and 1960s.
Paul Ingrassia, 69, former Reuters managing editor.
Robert Kearns, 74, a former Reuters correspondent.
Douglas Learmond, 74, former Reuters commodities editor in London.
Brenda Maddox, 87, a former Reuters desk editor who became a critic, broadcaster and biographer.
Assem Abdel-Mohsen, 81, father of Reuters Arabic service in Egypt.
Peter Montagnon, 69, a former Reuters journalist who worked in London, Hong Kong, Zurich and Washington.
Rick Norsworthy, 87, a Reuters journalist from 1963 to 1990.
Ransdell Pierson, 65, a Reuters reporter in New York from 1993-2017.
Brian Quinn, 83, a former managing director of Visnews.
Khaled al-Ramahi, 57, Reuters television veteran in the Middle East.
Rudi Saks, 79, a former economics journalist.
Corrie Shanahan, 50, a former Reuters journalist.
Christopher Thomas, Reuters financial controller in the 1980s.
Graham Turner, 69, treasurer of The Reuter Society and former chief accountant, UK & Ireland.
Andrew Waller, 80, former Reuters journalist and corporate manager.
Lionel Walsh, 89, former bureau chief in Bonn and Paris. ■