News
Iran rejects 'conditional release' for Nazanin Zaghari-Ratcliffe
Sunday 22 December 2019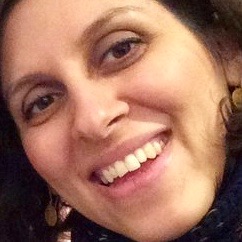 A request for the release of the Thomson Reuters Foundation's Nazanin Zaghari-Ratcliffe (photo) from prison in Iran has been immediately rejected.
Her lawyer asked that she be released after serving half of her sentence on spying charges. It was turned down by the Tehran prosecutors' office, the state news agency IRNA reported. It did not say why the request was denied.
Zaghari-Ratcliffe, a Foundation project manager who was arrested in April 2016, was sentenced to five years for allegedly planning the "soft toppling" of Iran's government while travelling in Iran with her young daughter. Her family has denied all the allegations against her.
The IRNA report quoted her lawyer, Mahmoud Behzadi Rad, as saying he had submitted a request for conditional release on grounds of good behaviour.
"According to the law, she is entitled to apply for a conditional release," he said.
The lawyer also said Zaghari-Ratcliffe has had several psychiatric evaluations in prison recently but did not elaborate on her condition or the state of her health.
Her husband Richard Ratcliffe has been leading a campaign in London to try to win his wife's release from prison. ■
SOURCE

AP