News
RPF board changes afoot
Sunday 22 December 2019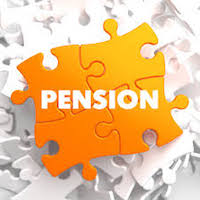 The composition of Reuters Pension Fund's board of trustees is changing.
Barry May stepped down in November after ten years as a member-nominated trustee. He was chairman of the Fund's communications sub-committee and also a member of the finance and administration sub-committee.
Four RPF members have applied for the vacancy so there will be a ballot in the New Year to be run by Civica (formerly known as Electoral Reform Services). All RPF members are eligible to vote.
The four candidates are Alexander (Nick) Brown, Sue Clark, Ian Lennox and Clare Mansfield.
James Hardman, a company-nominated trustee, also retired after 12 years on the Board. He was a member of the Fund's investment sub-committee.
To replace him, the company appointed an independent trustee - Independent Trustee Services Ltd (ITS) represented by Rachel Croft. She is a director of ITS, a qualified solicitor and a Fellow of the Pensions Management Institute. She has almost 20 years experience in pensions and acts as an independent trustee to a number of other pension schemes.
Other members of the RPF board are Greg Meekings, chairman, a trustee since 2002; Peter Marsden, elected in February 2019; Graeme Ramsey, appointed in 2009; Geoffrey Sanderson, elected in 2015; and Martin Vickery, appointed in 1998. ■