News
Nazanin freed temporarily from Iranian prison
Tuesday 17 March 2020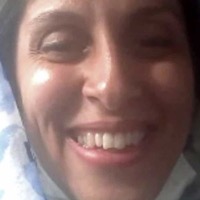 Nazanin Zaghari-Ratcliffe (photo), the Thomson Reuters Foundation project manager jailed in Iran, has been temporarily released and is required to wear an ankle brace and not move more than 300 metres from her parents' home in Tehran.
Her two-week release came after weeks of family and diplomatic pressure on the Iranian judicial authorities to accept she was in vulnerable position in jail as the threat of coronavirus spread through Iran's prison system.
Zaghari-Ratcliffe was sentenced to five years in jail in 2016.
The Iranian judiciary said that so far it had released 85,000 prisoners, half of whom were political prisoners.
British foreign secretary Dominic Raab spoke to Iranian foreign minister Javid Zarif on Monday. In a statement, Raab said he was relieved, adding: "We urge the regime to ensure she receives any necessary medical care."
The Free Nazanin Campaign in London said it was "pleased to confirm - as has long been promised - that Nazanin was this afternoon released temporarily on furlough for two weeks until 4 April 2020.
"Unfortunately, Nazanin will be exceptionally required to wear an ankle tag during the furlough, which her parents have now hired from the authorities. Nazanin's movements will be restricted to 300 metres from her parents' home.
"This makes her release more comparable to house arrest than the standard furlough arrangement that has been granted to other prisoners in Evin this week. She is currently in her parents' home in west Tehran."
Zaghari-Ratcliffe's release is temporary furlough. It is scheduled to end 15 days after Nowruz, the Iranian new year. This is on 4 April, four years and a day after her original imprisonment.
She was not required to present any further bail, since the title deeds for her parents' home were already with the judiciary as bail from her previous furlough in August 2018.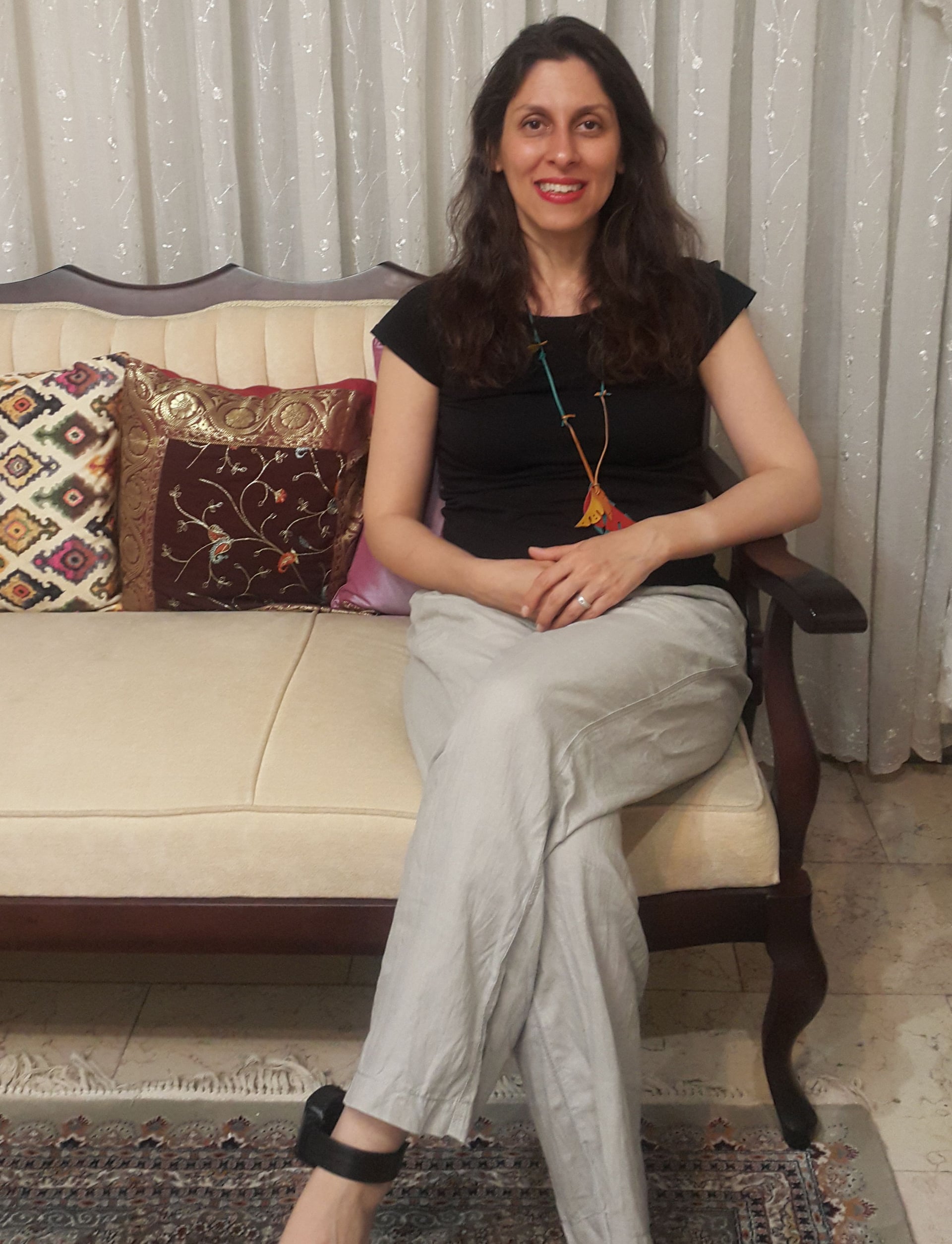 Nazanin is the only prisoner granted furlough in the last few weeks (more than one third of the women's ward) who has been forced to wear an ankle tag.
On Tuesday morning, Nazanin's father was summoned to one of the branches of the judiciary to arrange the ankle tagging.
The family was charged 2.6 million toman for the installation of Nazanin's ankle tag. This included a deposit of 2.5m toman, and a monthly charge of 95,000 toman (approximately £20). The total sum is equivalent to just over half of Nazanin's father's monthly pension. After her father paid the fee, Nazanin was brought to the branch for processing.
"She was woken on Tuesday morning and told quickly to pack her bags for her departure, as she would not be returning to the ward from the tagging centre. Her cellmates helped her pack her bag," the campaign said.
"The goodbyes were overwhelming. Nazanin had spent yesterday making leather necklaces for her cellmates. This morning they were all wearing them as they said goodbye to her, along with some of the items of clothing she had given them as keepsakes. They also sang for her bridal songs as she left the ward, about a new bride going to a new home. This is the tradition in the women's ward on the evening or morning before someone leaves. They all expressed their hopes that she would not be coming back."
Wearing a tag means she is unable to visit shops, or indeed any of her relatives' homes, and obviously the British embassy in Tehran. As Nazanin reflected, this meant her release is much closer to a house arrest than it is to regular furlough.
She has already been in touch with her five-year-old daughter, Gabriella, in London, and has been relaxing at home with her mother and sister. ■
SOURCE