News
Reuters names staffers to new roles
Tuesday 17 March 2020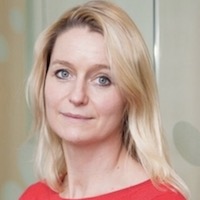 Reuters has appointed a series of key global editorial roles across bureaus in Europe, Asia and the Americas.
Kate Kelland (photo) has been appointed global consumer health correspondent, dedicated to health news for the media and consumer market. She has been with Reuters for more than 25 years, and has covered global health, medicine, and science from London for 10 years. This includes keeping readers updated on multiple disease outbreaks. She has recently worked coronavirus coverage.
Maria Sheahan, Gdansk bureau chief, and Sabine Wollrab, company news editor for Germany, have been appointed to co-run the region of Germany, Switzerland, Austria and the Balkans. Sheahan, who will be moving to Berlin, was chief speed editor before taking over management of the Gdansk strategic centre at a time of rapid growth there. Wollrab, who will remain in Frankfurt, started as a reporter delivering market-moving scoops before she took on a succession of leadership roles, from Munich bureau chief to her current role overseeing the German companies file.
Jack Kim has been appointed Korea bureau chief. He joined Reuters in 2003 after working at a South Korean newspaper. He was Singapore bureau chief before returning to Seoul last year. He stepped in as interim bureau chief last year and has steered an enterprising team through a series of major stories, including Korea's response to the coronavirus.
Ana Nicolaci da Costa, a business reporter with the BBC in Singapore and former Reuters correspondent, is re-joining Reuters in Singapore. She spent much of her career working as economics correspondent in Britain and Brazil and as chief correspondent in New Zealand.
Hyunjoo Jin has been appointed to cover the auto tech sector in San Francisco. She joined Reuters in 2010 and has covered South Korea's industrial powerhouses. She was a finalist for company coverage in the 2018 Reuters Journalists of the Year awards. ■
SOURCE