News
Covering coronavirus the Reuters way
Tuesday 24 March 2020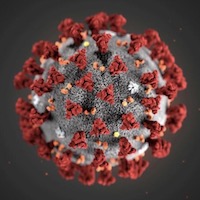 Reuters editor-in-chief Stephen Adler thanked staff for covering coronavirus "the Reuters way" and said their health and safety would be put first.
It is the "biggest and probably the scariest story of our time," he wrote in a message in which he quoted Arthur Conan Doyle and Winston Churchill.
"Confusion reigns; rumors and mis-information race through social media; calmly delivered, data-driven news and information are at a premium. We at Reuters know that we have a profound responsibility to fill the need for fast, accurate and insightful coverage. We know, too, that there are many unknowns, and that we mustn't rush to judgment on the facts or what they mean. As Sherlock Holmes creator Arthur Conan Doyle once wrote: 'It is a capital mistake to theorize before one has data.'"
Adler wrote: "Reuters colleagues, I could not be more proud of your skill, dedication, hard work, resilience and creativity in the midst of this crisis. As we brace for what is shaping up to be more of a marathon than a sprint, I thought this might be a good time to remind everyone of our unique attributes so that we can make the most of these extraordinary assets."
He told staff to check facts carefully, "check all biases at the door of your virtual office" and elevate factually, legally and tonally sensitive stories to editors", adding: "Let's always choose speed over haste so we can preserve accuracy and fairness."
Adler concluded: "I'm so grateful to you all, and I especially want to assure you that we will continue to put your health and safety first as we fight our way through these challenging times. I am confident that we will come out the other end with even greater strength as a news organization and as a business.
"I've been collecting inspirational quotes these past couple of weeks so let me close with a favorite from Winston Churchill:
"'The truth is incontrovertible. Malice may attack it, ignorance may deride it, but in the end, there it is.'
"Please stay healthy, stay safe, and stay the course."
The full text of Adler's message can be read here. ■
SOURCE

Reuters