News
Reuters extends Facebook fact-checking to UK
Wednesday 25 March 2020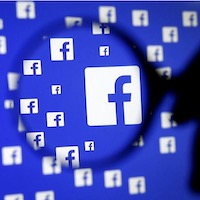 Reuters is expanding efforts to combat misinformation on social media by increasing a partnership with Facebook's third-party fact-checking programme in the UK.
The move comes as global audiences are faced with spreading misinformation on coronavirus.
As part of the partnership, Reuters will offer its media verification expertise in reviewing false content from UK users posted on Facebook and Instagram for its UK-based audience.
Hazel Baker, Reuters' head of user-generated content newsgathering, said "As the world faces up to the severity of the coronavirus outbreak, the need to stem the flow of misinformation has never been more critical. The Reuters fact check team is examining social media content closely in order to track viral claims made by users in the US and now also in the UK. By verifying or debunking these claims, we hope to play our role, aimed at the public's interest, in reducing the rate at which inaccurate and potentially harmful posts are being shared at this time."
Reuters launched the fact-checking initiative with two people in Washington and two in Mexico City last month. In the last six weeks they have analysed more than 40 pieces of viral Facebook content related to COVID-19. ■
SOURCE