News
Bank backs price target under Reuters pension cap
Wednesday 8 April 2020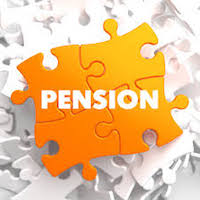 Bank of England governor Andrew Bailey vowed to hold British inflation around two per cent in the medium term as some economists warn of hyperinflation as the UK pumps huge sums into the economy to counter COVID-19's impact.
"The BoE will not hesitate to take all necessary actions both to support British businesses and households through this period of uncertainty and to ensure inflation is consistent with the 2 per cent target in the medium term," he wrote in the Financial Times.
Reuters Pension Fund (RPF) and Supplementary Pension Scheme (SPS) trustees can grant pensioners annual inflation-related increases of up to 2.5 per cent. This arrangement continues until 31 December 2024. Trustees will discuss continuing this protection with the sponsoring company, expected by then to be the London Stock Exchange Group, after their Refinitiv acquisition is completed.
The paper commented: "Without limits, allowing a government to finance itself by creating money can lead to hyperinflation. But these risks can be manageable: the quantitative easing of the past decade, despite predictions, has not lifted inflation above the main central banks' two per cent targets. The money pumped into rich-world economies has been met by increased demand, perhaps permanently, for precautionary saving."
Bailey said the Bank's decision last month to increase its bond holdings by £200 billion to support the economy had triggered fears it may be using "monetary financing", a permanent expansion of the central bank balance sheet with the aim of funding the government.
"This type of reserve creation has been linked in other countries to runaway inflation. That is because it could undermine a central bank's ability to control monetary conditions over the medium term.
"But Britain benefits from a strong institutional framework that allows the government and BoE to work together to provide economic support in ways that deliver longer-term stability and control of inflation," he added.
Greg Meekings, chairman of RPF and SPS, told The Baron: "In relation to the prospect of potential COVID-19 impact on inflation, this can affect the schemes in two major ways. Firstly on our funding levels via the impact on both schemes' liabilities and assets and secondly in terms of the purchasing power of pensions.
"Both schemes have extensive inflation hedging in place to protect the funding level against changes in inflation. If our liabilities rise (fall) because inflation is higher (lower) than expected, the asset portfolios will behave in a similar manner so that the overall funding position (assets/liabilities) is unaffected," he added. ■