News
Reuters hires revenue chief
Friday 17 April 2020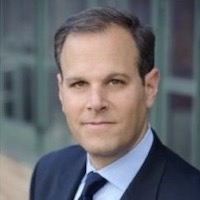 Reuters has hired its first head of revenue.
Eric Danetz (photo), who joins from US weather forecaster AccuWeather, will have oversight of all revenue lines across Reuters, except events, and be charged with accelerating growth in its news agency and direct-to-consumer businesses.
He will lead Reuters sales and customer success teams globally, "while also establishing a holistic revenue growth strategy involving the targeting of new market segments, diversifying customers and categories and identifying cross-selling opportunities across the wider portfolio".
Danetz will report directly to Reuters president Michael Friedenberg and will be a member of the Executive Committee.
Friedenberg said, "Eric is an exceptional sales executive with an impressive track record in building new revenue streams, attracting new customers and scaling high growth media businesses. A Head of Revenue with a single view across our sales organization will enable us to serve our customers' evolving needs which, in turn, will help us accelerate growth. I am delighted to welcome Eric to Reuters." ■
SOURCE

Talking Biz News