News
Editors in the running to be Reuters next editor-in-chief
Friday 22 January 2021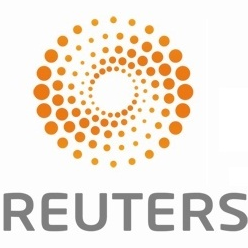 Two of Reuters global editors are the internal front-runners to replace Stephen Adler as editor-in-chief, according to staff speculation quoted by a US media website.
In pole position to succeed Adler, 65, who two weeks ago announced he would retire in April, are Alessandra Galloni and Gina Chua, Talking Biz News reported.
Galloni is global news editor overseeing coverage and journalists in 200 locations. She joined Reuters in 1996, left in 2001 and returned in September 2013 as editor of the Southern Europe bureau and enterprise editor at large after 13 years at The Wall Street Journal as correspondent and editor in New York, London, Paris and Rome.
Chua has been global managing editor of operations since July 2019. As Reginald Chua, she was previously chief operating officer of Reuters News. Chua, who recently announced she was transgender, is a former editor at the Journal who became editor-in-chief of the South China Morning Post in Hong Kong before joining Reuters in May 2011.
One Reuters staffer told Talking Biz News that Chua has the digital and technology expertise that Reuters president Michael Friedenberg is looking for in the next editor. Another said Steve Hasker, who became Thomson Reuters CEO last year, wants someone more financially savvy.
Other insiders mentioned as potential candidates include Jonathan Leff, head of financial news strategy, and Amy Stevens, executive editor of professional news.
Many staff believe the company will go outside for its editorial chief, Talking Biz News said. ■
SOURCE